Benefits of SBC Soft Sole Shoes
Natural Grip
Soft sole shoes are not only cute on little feet, but they improve traction thanks to their flexibility and allow for a natural grip! Let them climb, explore, and jump with the assurance their foot can move in the natural way, which allows them to extend their toes outward and grip the ground with the bottom of their feet as if they were barefoot, only better!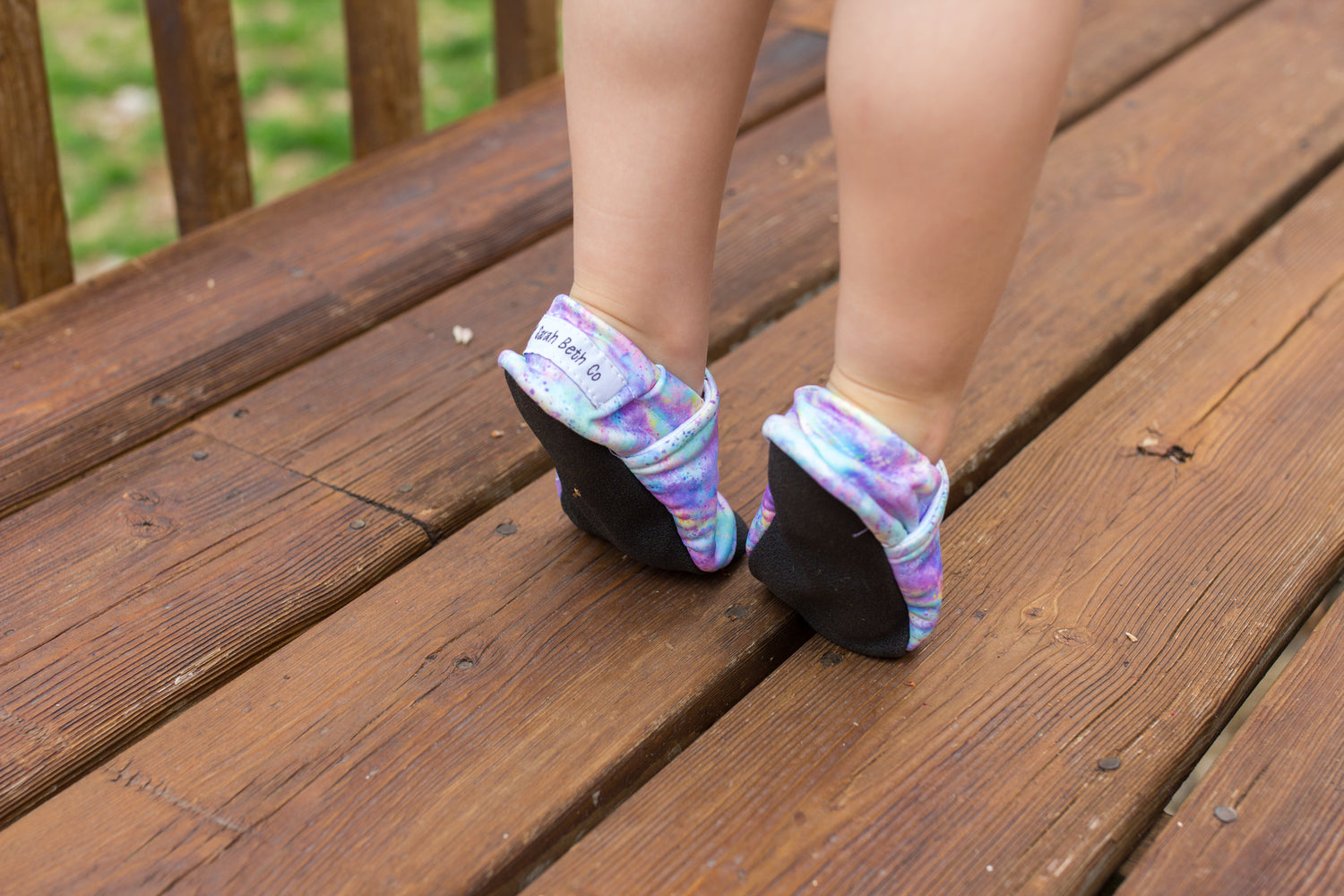 Flexible + Light + Sensory Friendly
Our shoes are made with light, flexible, nonrestrictive materials that allow full range of motion and natural foot movement. This often is a huge benefit for people who need sensory friendly shoes. The thin rubber sole bends and curves just as the foot does, making them great for toddler climbing, running, even ballet!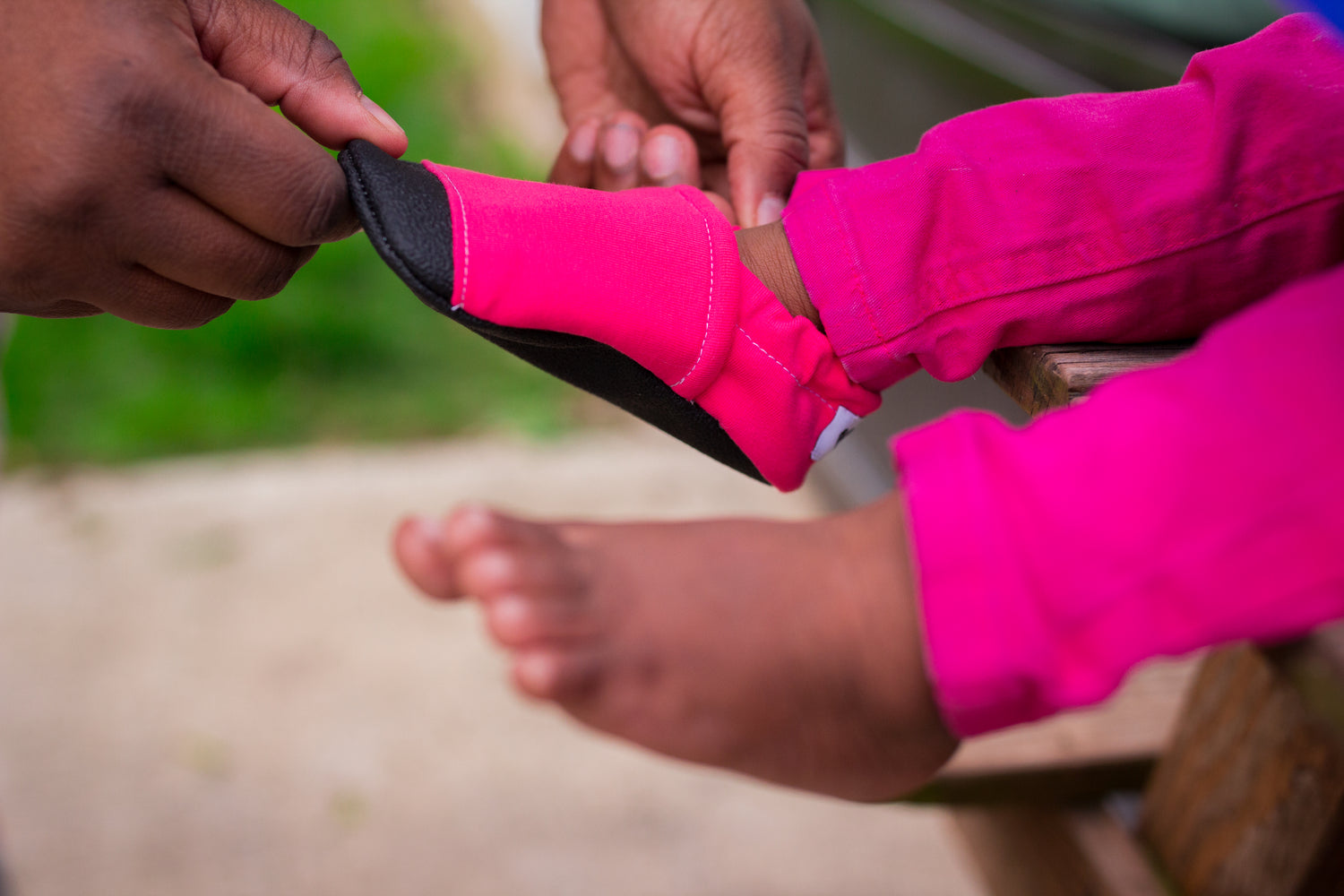 Protective Soles
Did you know that a child's skin is up to 30% thinner than an adult's? A child's feet can blister and sustain injury far easier than an adults, so it's important to keep shoes on them when outside on varied terrain. Soft sole shoes provide nearly all the benefits of being barefoot with the added protection of material between the soles of their feet and rough terrain. Our ToughTek rubber soles are thin and flexible yet provide protection from pokey mulch, splinters, sharp rocks, rough concrete, and warm asphalt.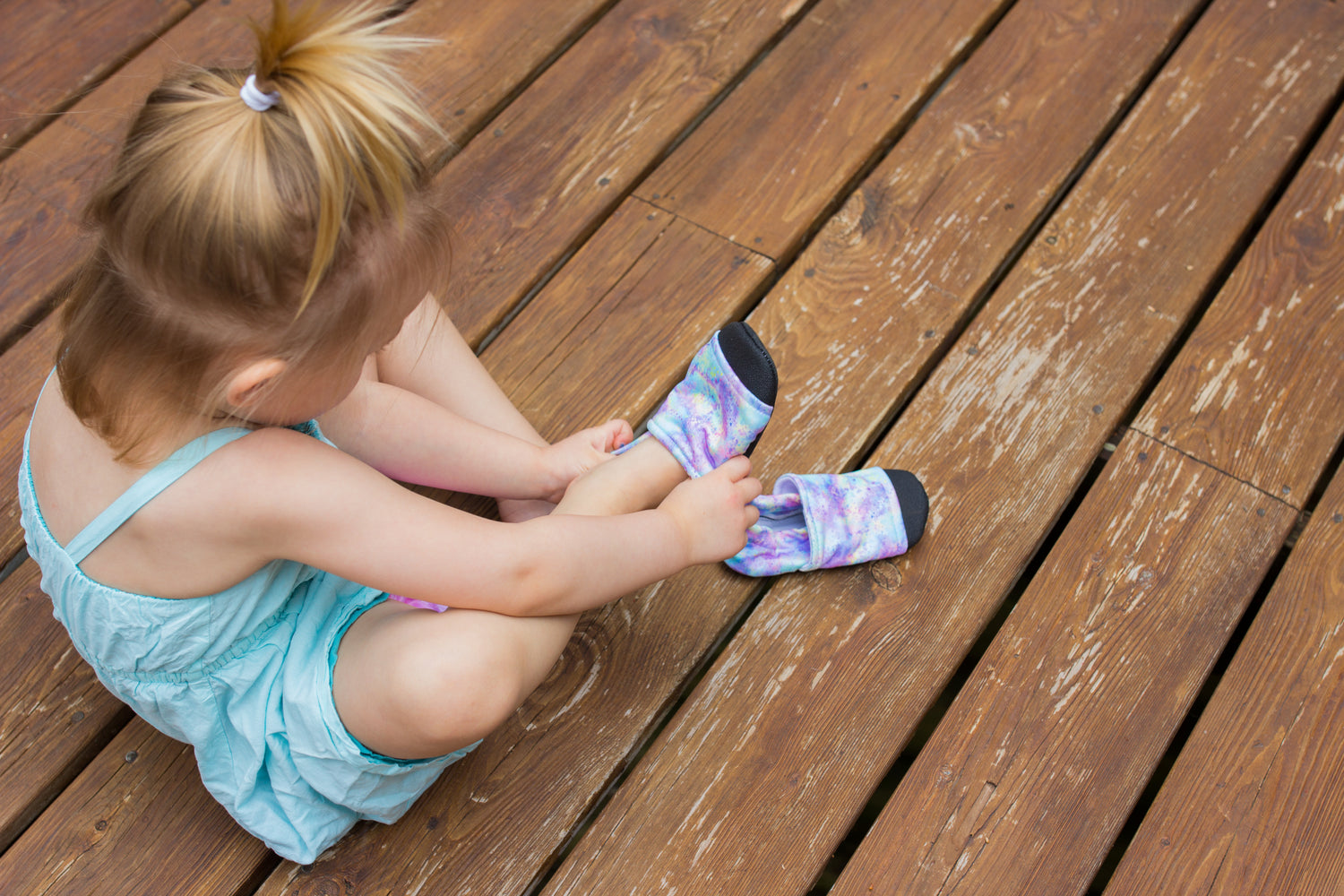 Independent Use
You know what toddler's want most? To do it themselves! With Sarah Beth Co. soft sole shoes, they can! Our shoes are easy to take on and off, providing great independence for little ones.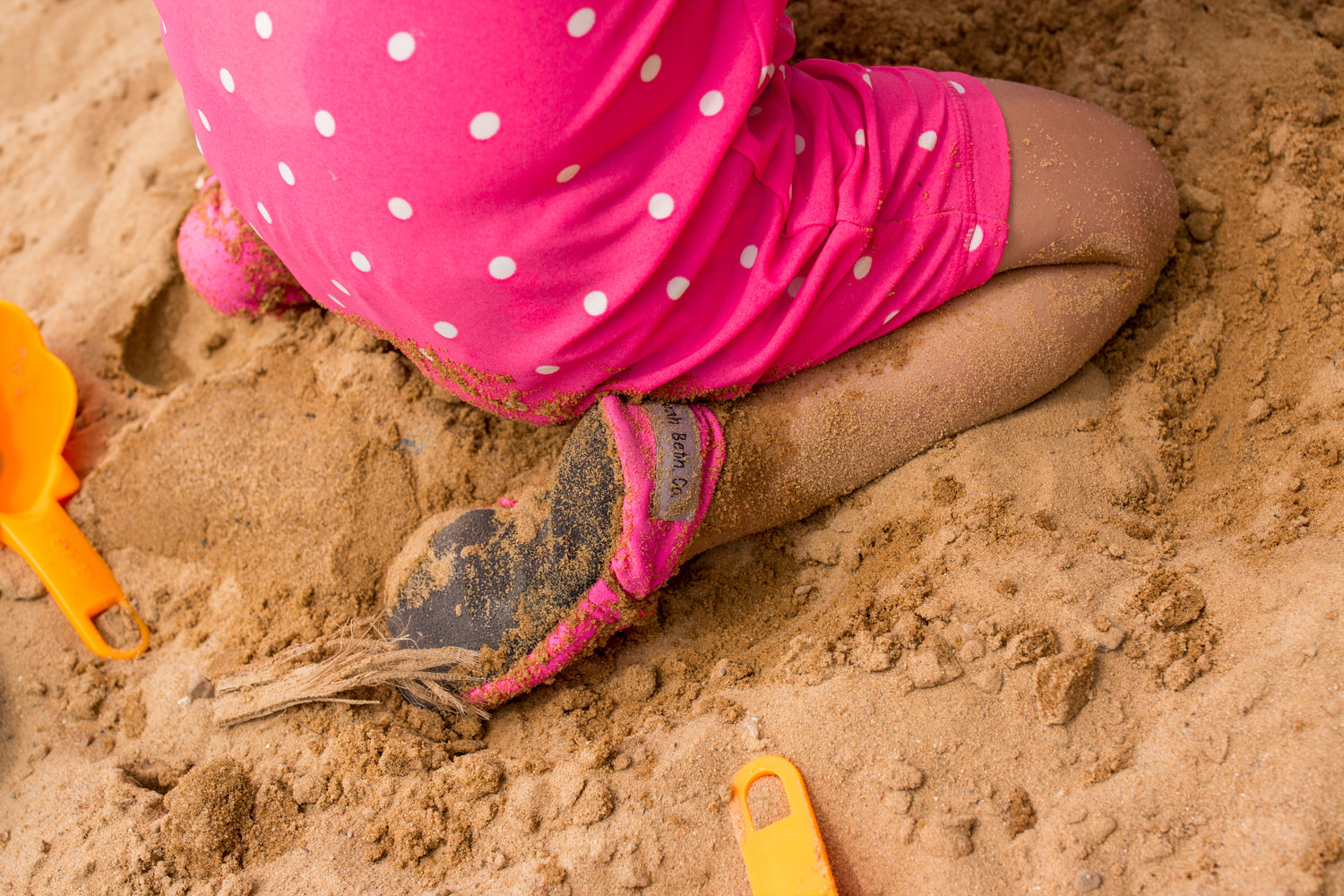 Machine Washable
Kids are meant to get dirty, and so are shoes! Dirty shoes often mean happy kids, so there's no need to keep them out of puddles or full on mud bogs. Our soft sole shoes wash up nicely! Machine wash in a mesh laundry bag on cold, then tumble dry low or air dry. You can soak in a little stain remover for super tough stains, too.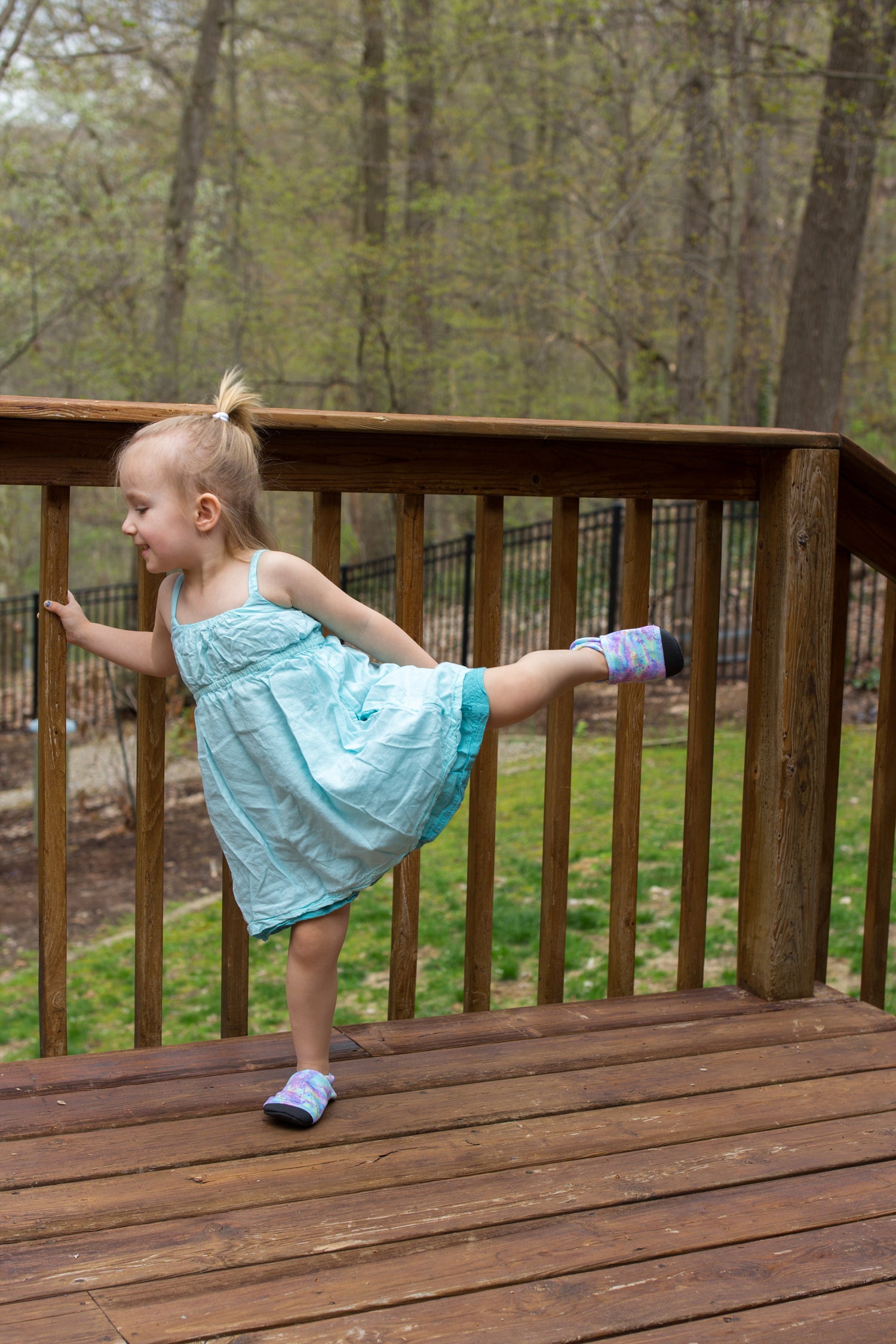 Natural Balance
Sarah Beth Co. shoes have flat soles to improve natural balance. Arch support and unnecessary padding in traditional shoes force a child's equilibrium forward, making it easier for them to stumble and trip, especially with heavier, hard sole shoes. Having a flexible, flat sole improves their sense of balance and allows them better gross motor coordination as they grow.