Formal Shoes
Formal Shoes are composed of high quality, more delicate fabrics that are perfect for dressing up, such as velvet, lace, sequins, suiting, etc. Formal Shoes are not meant to be worn everyday and are often purchased specifically for special occasions like a baptism, wedding, or birthday.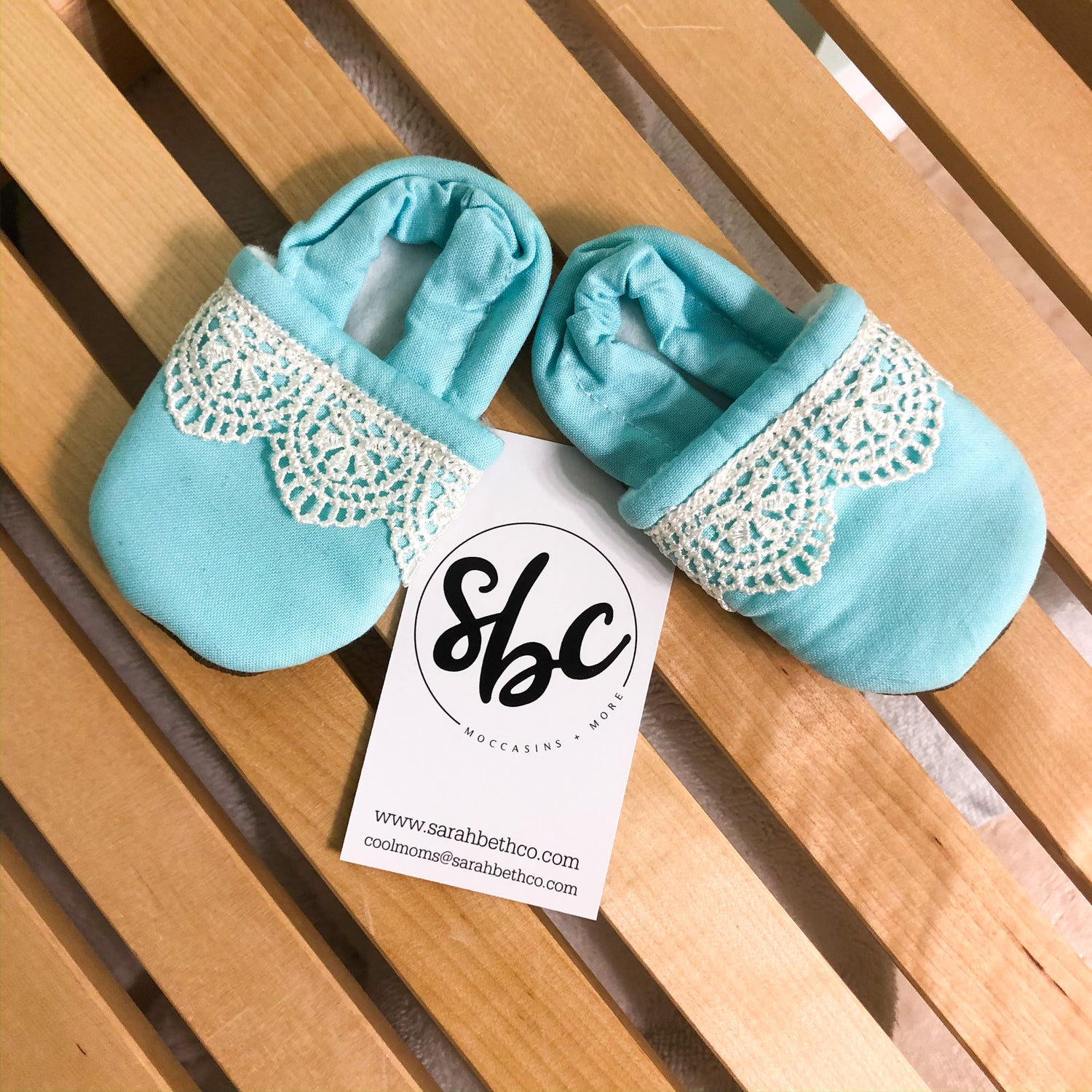 Partial Lace
Add just a little lace flair to any pair of everyday shoes to make them formal. Perfect for baby girl's first pair of shoes!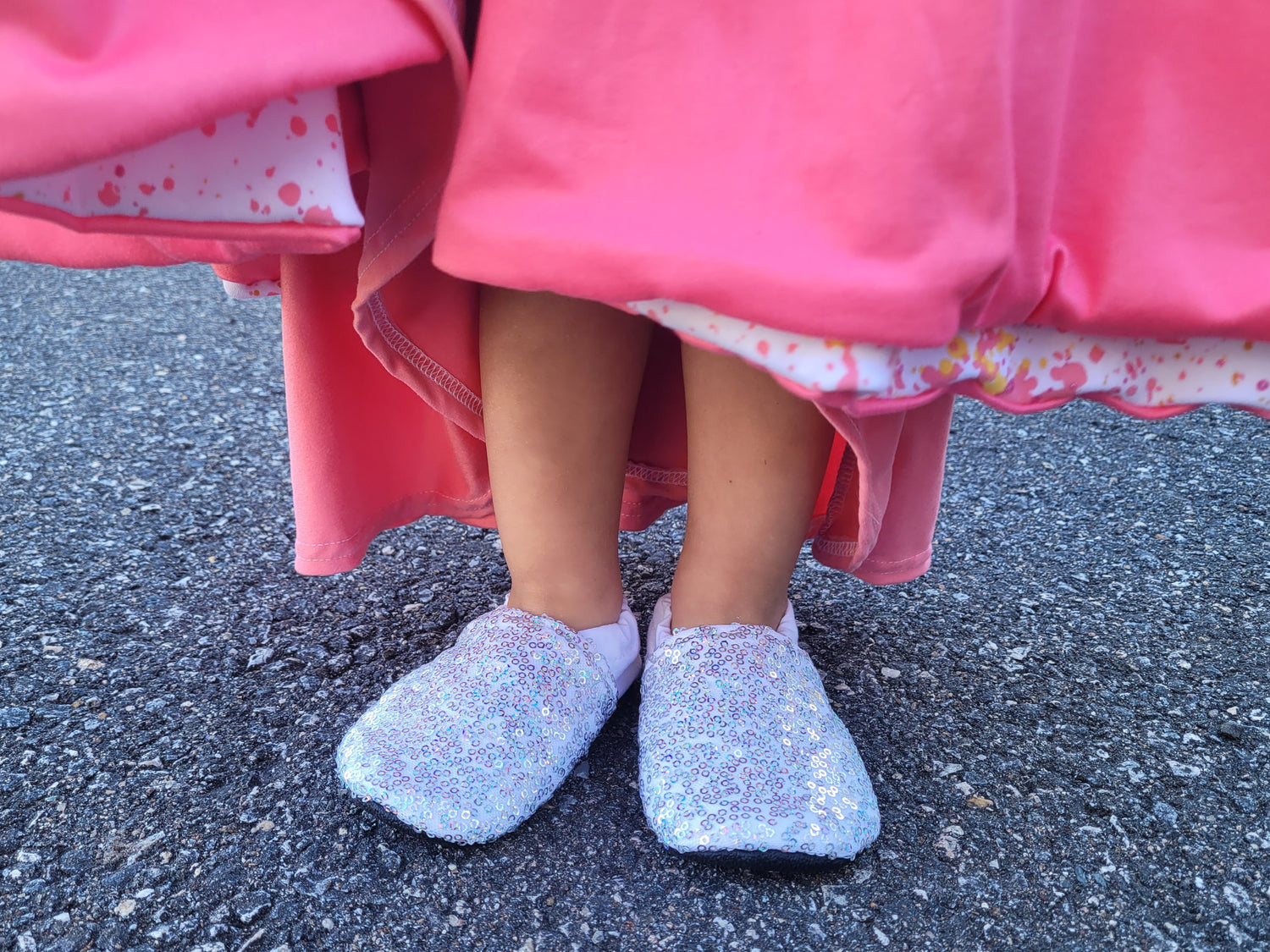 Sparkle
Dorothy didn't have slippers this comfortable, but you can! Keep the sparkle without the mess of glitter when you choose sequins!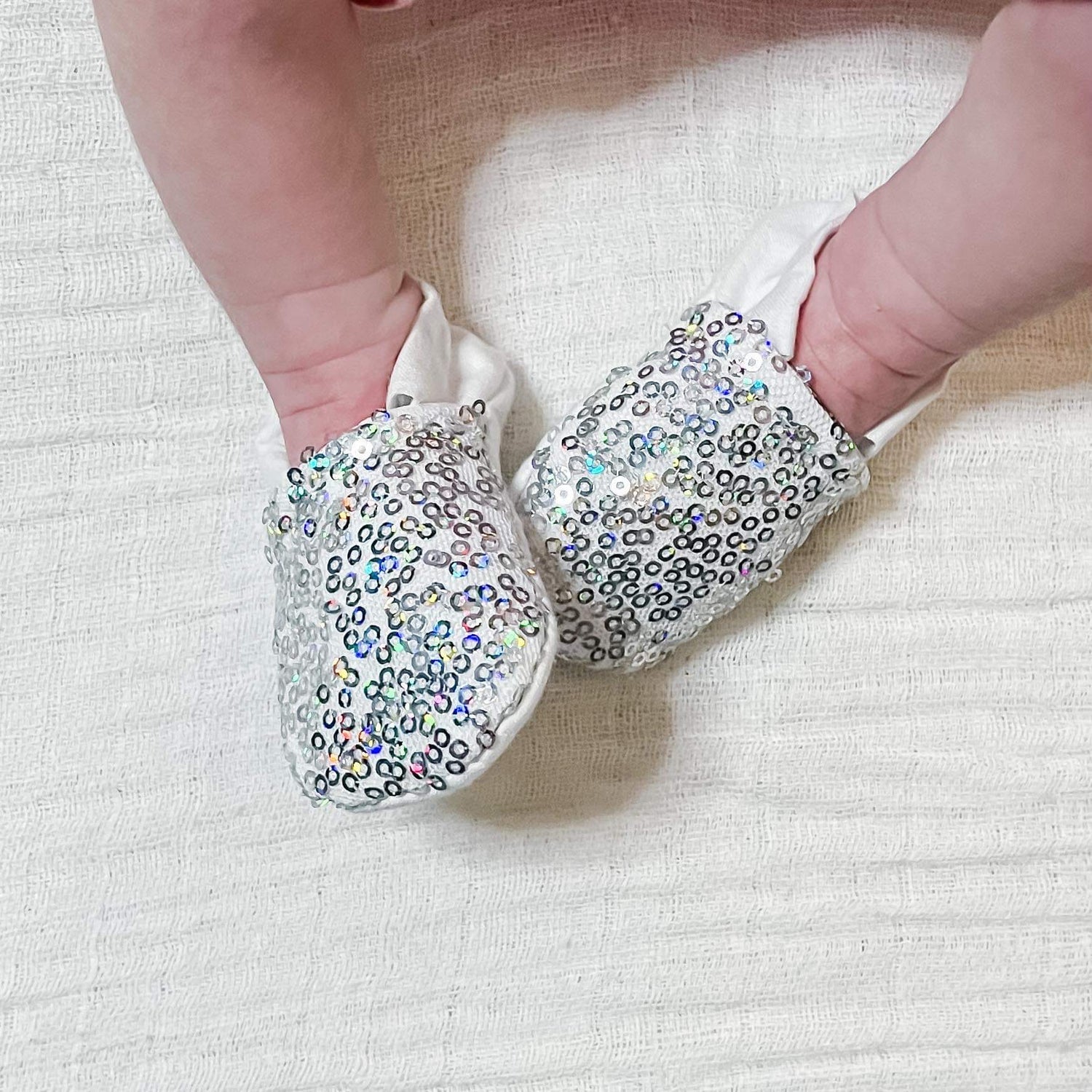 Fancy In All Sizes
We protect those sweet feet from the days of sleepy newborn snuggles- to toe dragging crawling- to the wild jumping, running, and climbing of toddlerhood and beyond. You can even get an adult pair for yourself!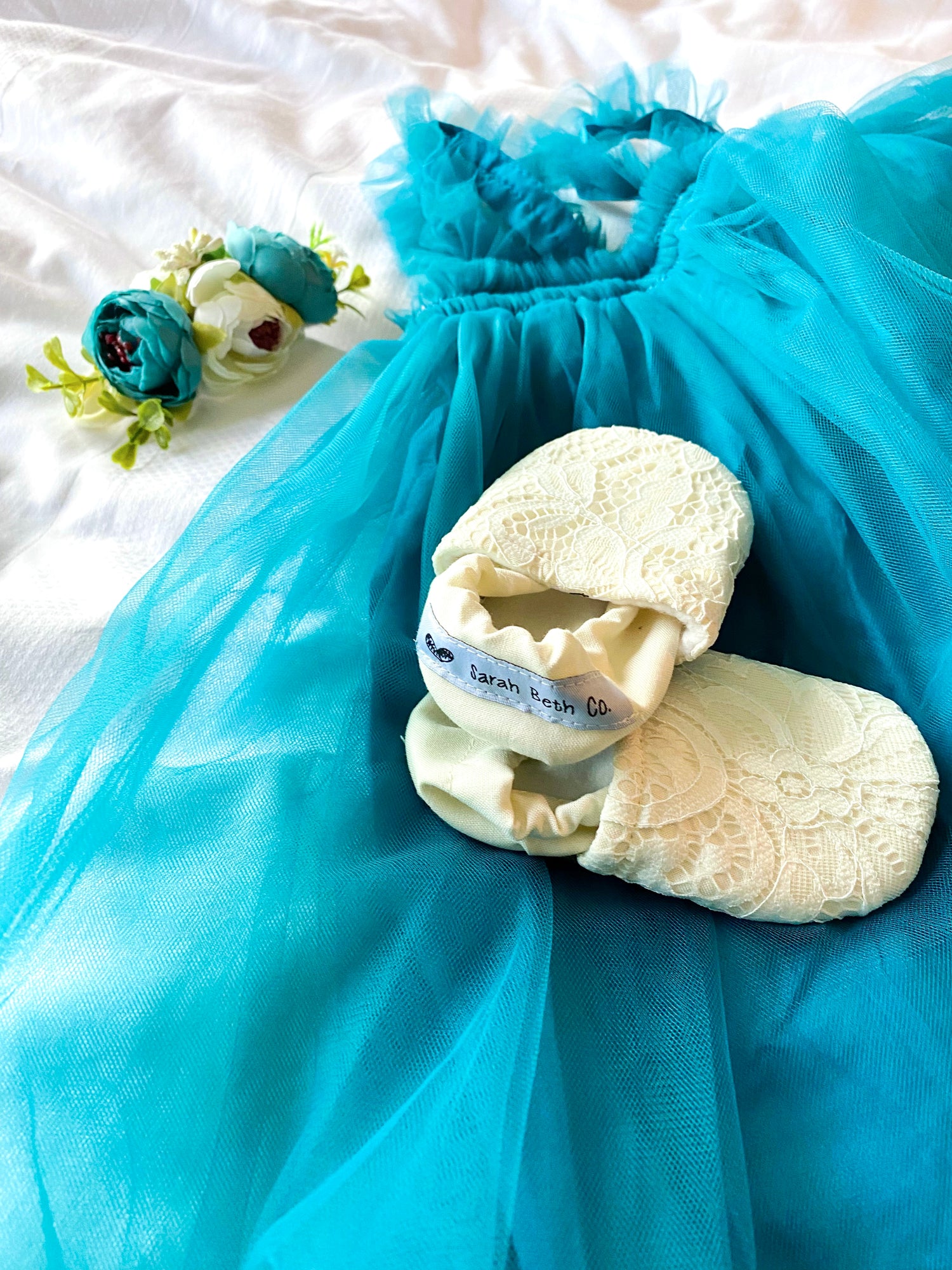 Complete Lace Overlay
Cover the entire toe with a beautifully delicate lace overlay. A gorgeous option for weddings, Christenings, and other super formal events.