Swim Shoes
Our Swim Shoes are made from UPF 50+ stretchy, water-friendly swim fabrics that mold to your child's feet. All Swim Shoes are lined with our Summer Mesh (a thin, breathable mesh), are designed with 
a snug elastic heel, 
and soled with tough rubber (a strong, uber flexible rubber sole made of Toughtek),
making them perfect for all day wear whether you're in water or on land. Perfect for shielding feet from the sun above and concrete, loose stones, and warm surfaces below at the splash pad, beach, or pool!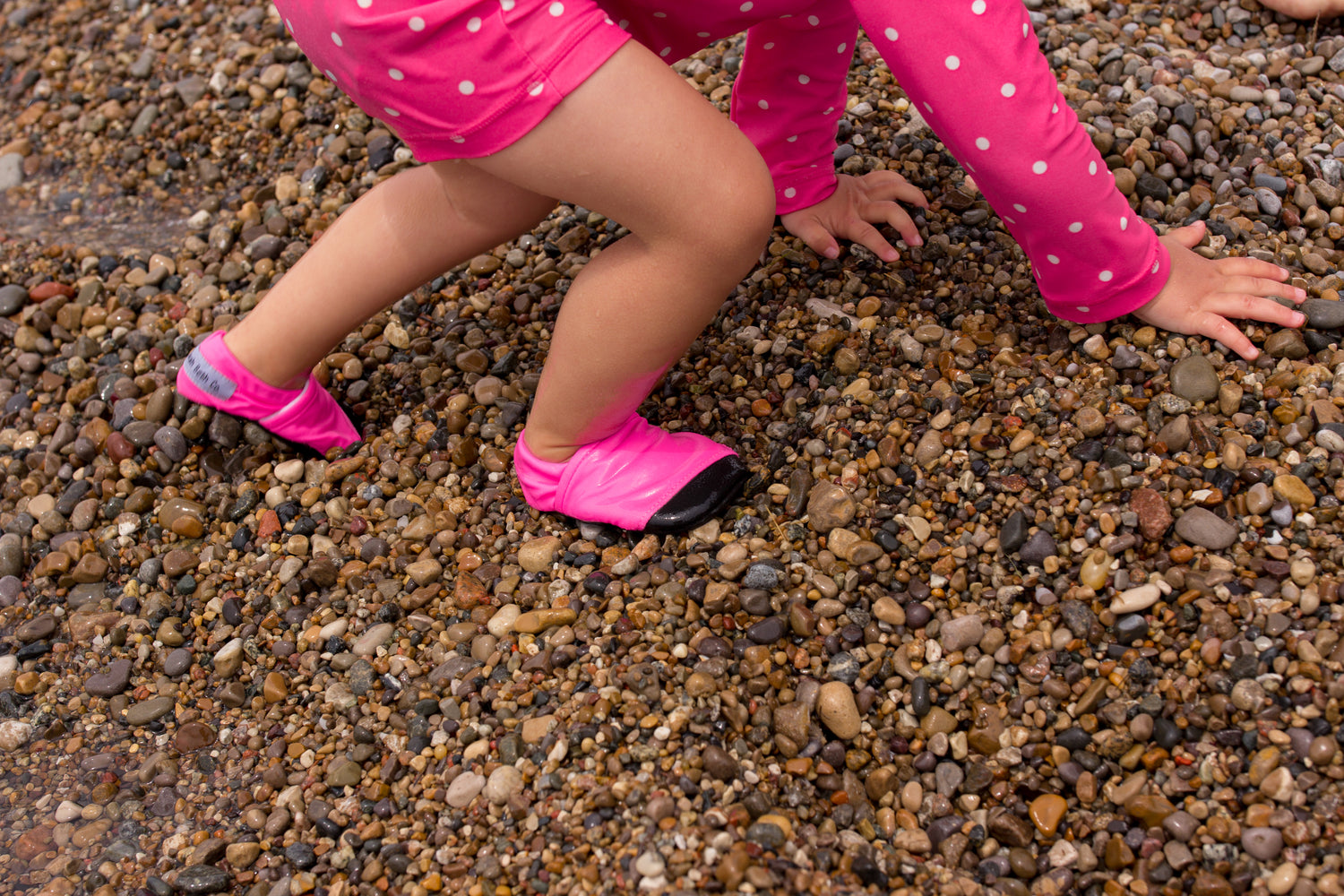 Add On: Toe Guards
For extra durability and peace of mind, we offer optional toe guards to extend the life of your soft sole shoes to keep them hand-me-down ready. If you've got a new walker or a toddler (or a toe-dragger) this is a must!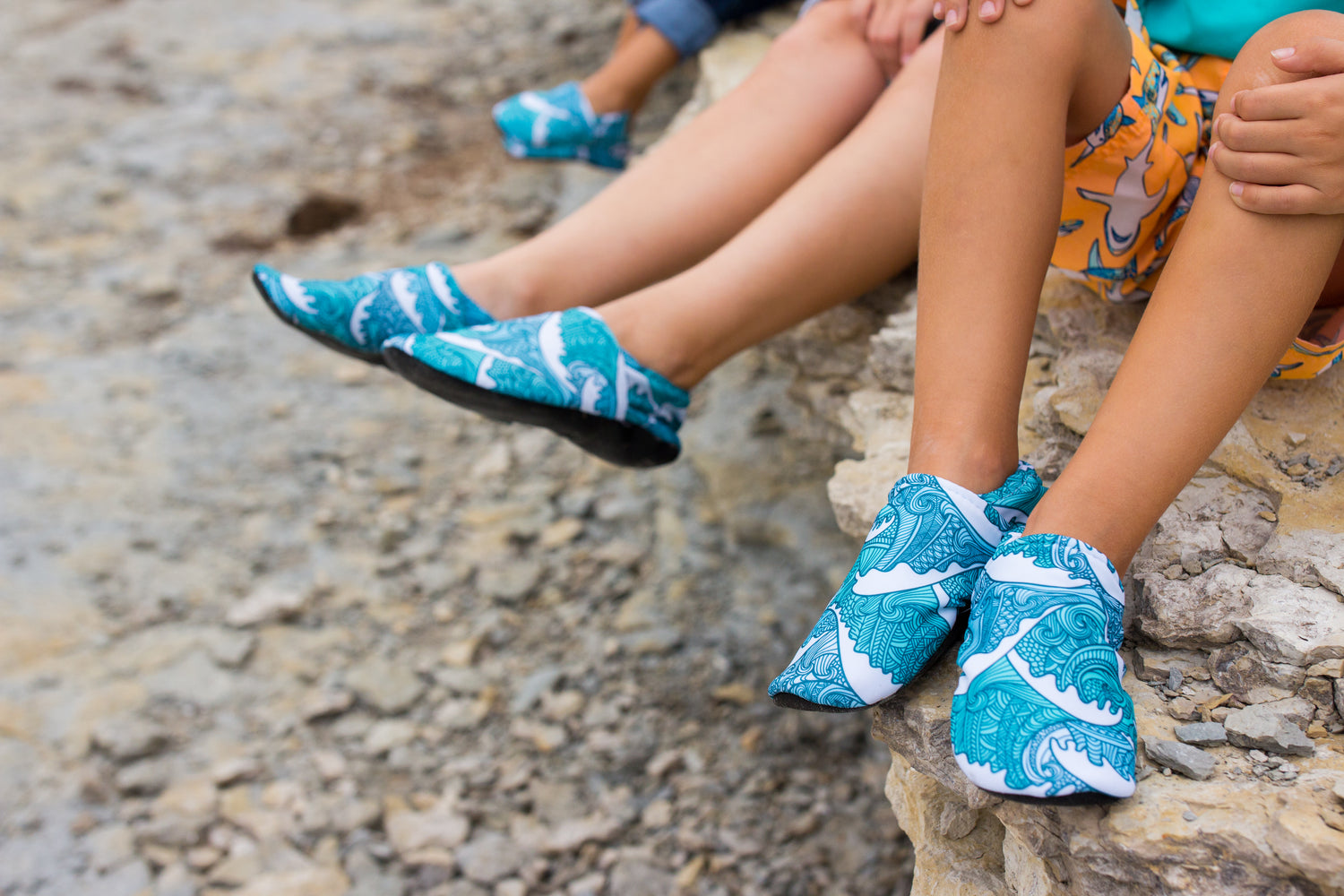 All Sizes
We protect those sweet feet from the days of sleepy newborn snuggles- to toe dragging crawling- to the wild jumping, running, and climbing of toddlerhood and beyond. You can even get an adult pair for yourself!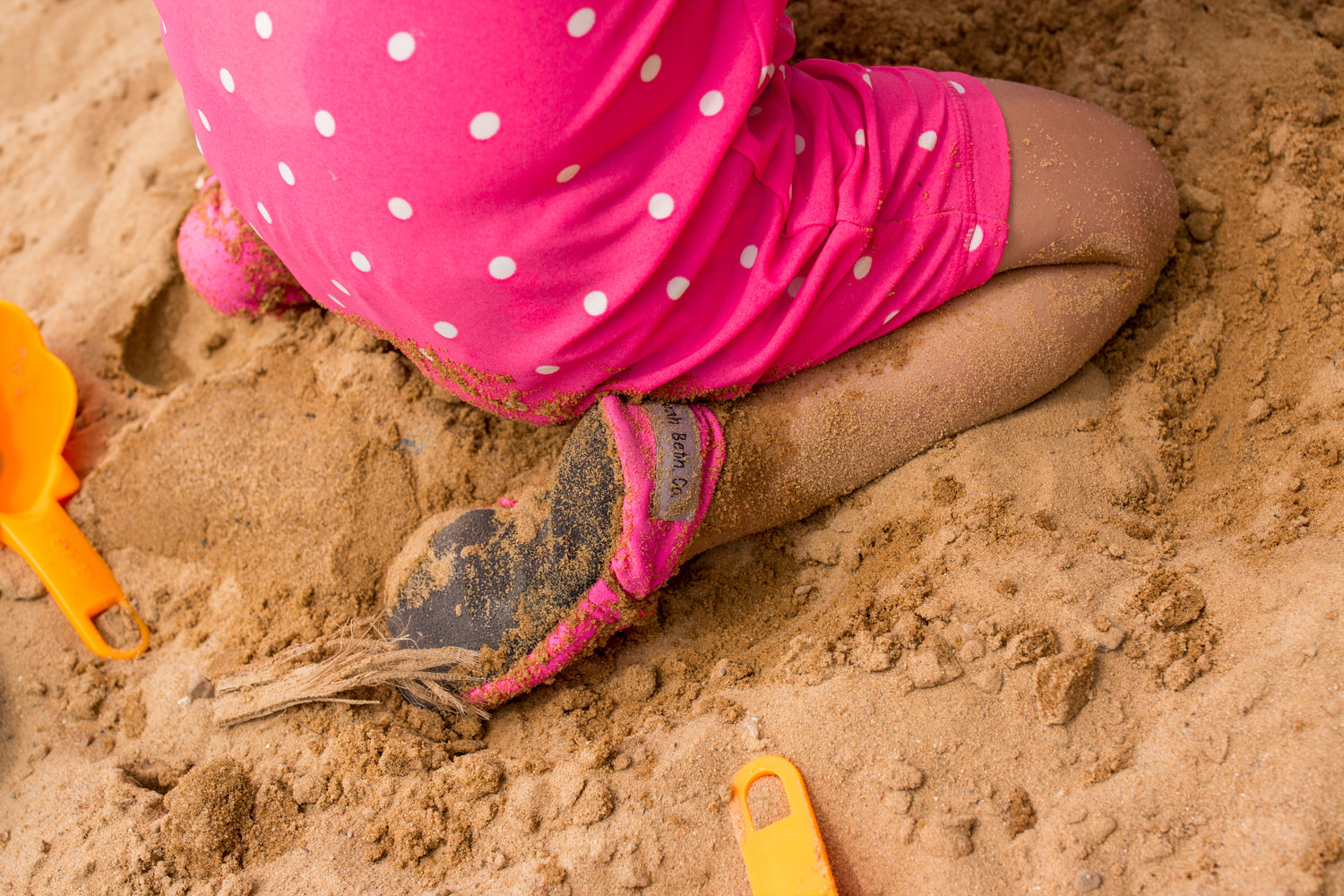 Easy to Clean
Get a little sandy at the beach? SBC Shoes are machine washable. That's right! Just toss them in a mesh laundry bag in the wash on a cold, gentle cycle anytime they need a good cleaning; then, air dry or tumble dry on low, and they'll be good as new again!